CURVED FOR YOUR VIEWING PLEASURE
MSI gaming monitors use a curved display panel that has a curvature rate of 1500R, which is the most comfortable and suitable for a wide range of applications from general computing to gaming. Curved panels also help with gameplay immersion, making you feel more connected to the entire experience.
144HZ REFRESH RATE + 1MS RESPONSE TIME 
MSI gaming monitors are equipped with a 144hz refresh rate + 1ms response time VA LED panel which has the most benefit in fast moving game genres such as first person shooters, fighters, racing sims, real-time strategy, and sports. These type of games require very fast and precise movements, which an ultra-high refresh rate and fast response time monitor will put you ahead of your competition.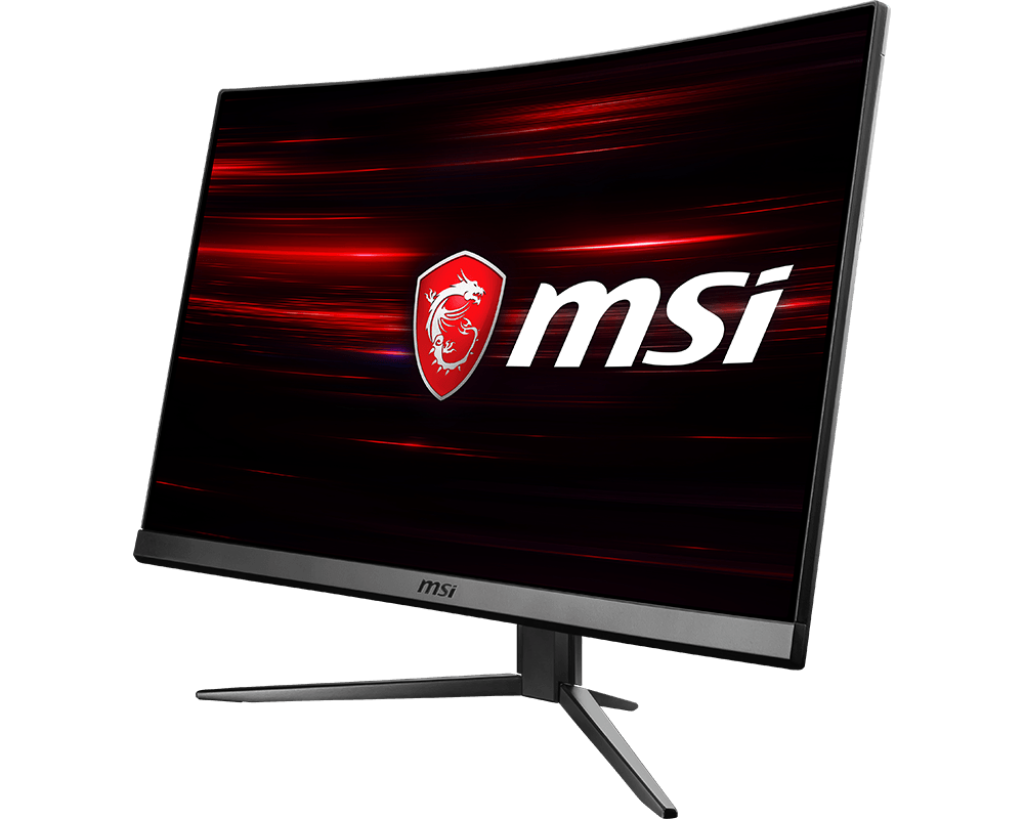 SMOOTH OUT YOUR GAMEPLAY WITH AMD® FREESYNC
MSI Gaming monitors are built with AMD® FreeSync technology to create the smoothest visuals for your gameplay. To do this, AMD® FreeSync will sync your monitors refresh rate to your AMD® GPU, which helps to eliminate screen tearing or stuttering. Enjoy the game the way it was meant to be enjoyed with ultra-smooth, lag-free visuals.
ANTI-FLICKER TECHNOLOGY
Generic monitor displays normally have a flicker-rate of about 200-times per second, which is unnoticeable to the naked eye, but can cause fatigue over time. MSI Anti-Flicker technology provides a very comfortable viewing experience by reducing the amount of flicker.
BLUE LIGHT REDUCTION
MSI gaming monitors are optimized to reduce the strain on your eyes by reducing the total amount of blue light displayed by the monitor to ensure you can game for longer periods of time without fatigue.